Chicago Tribune Tower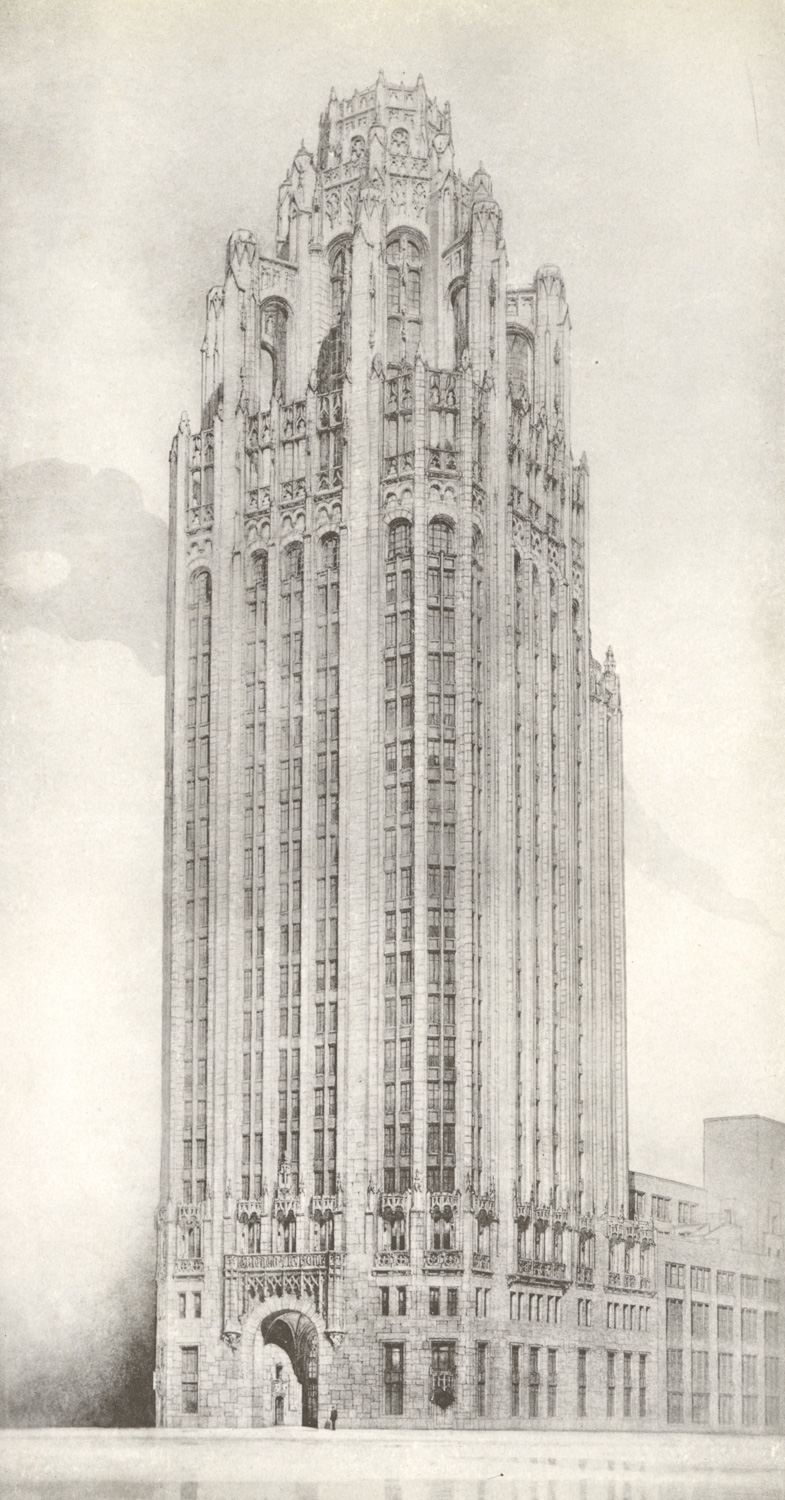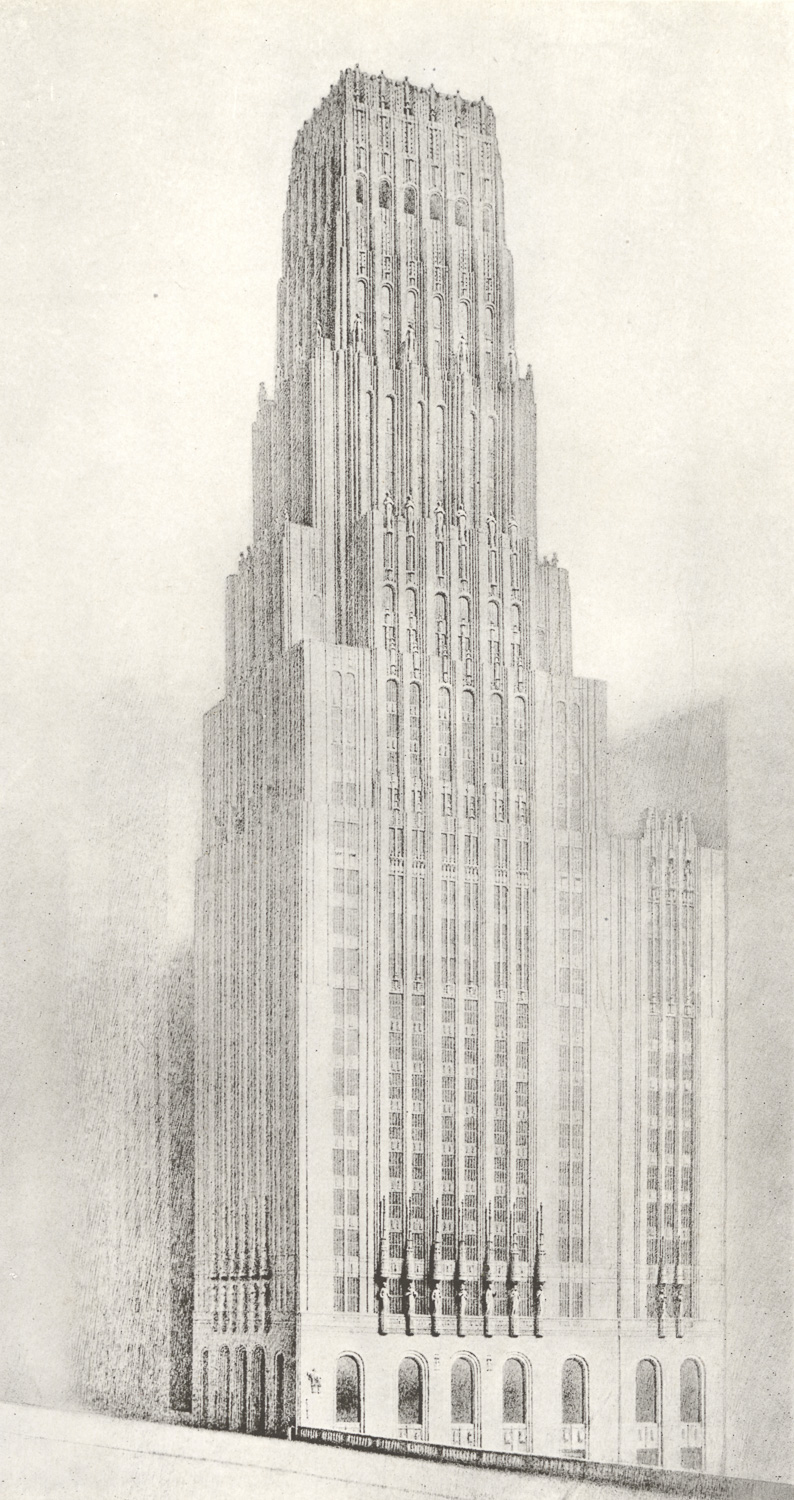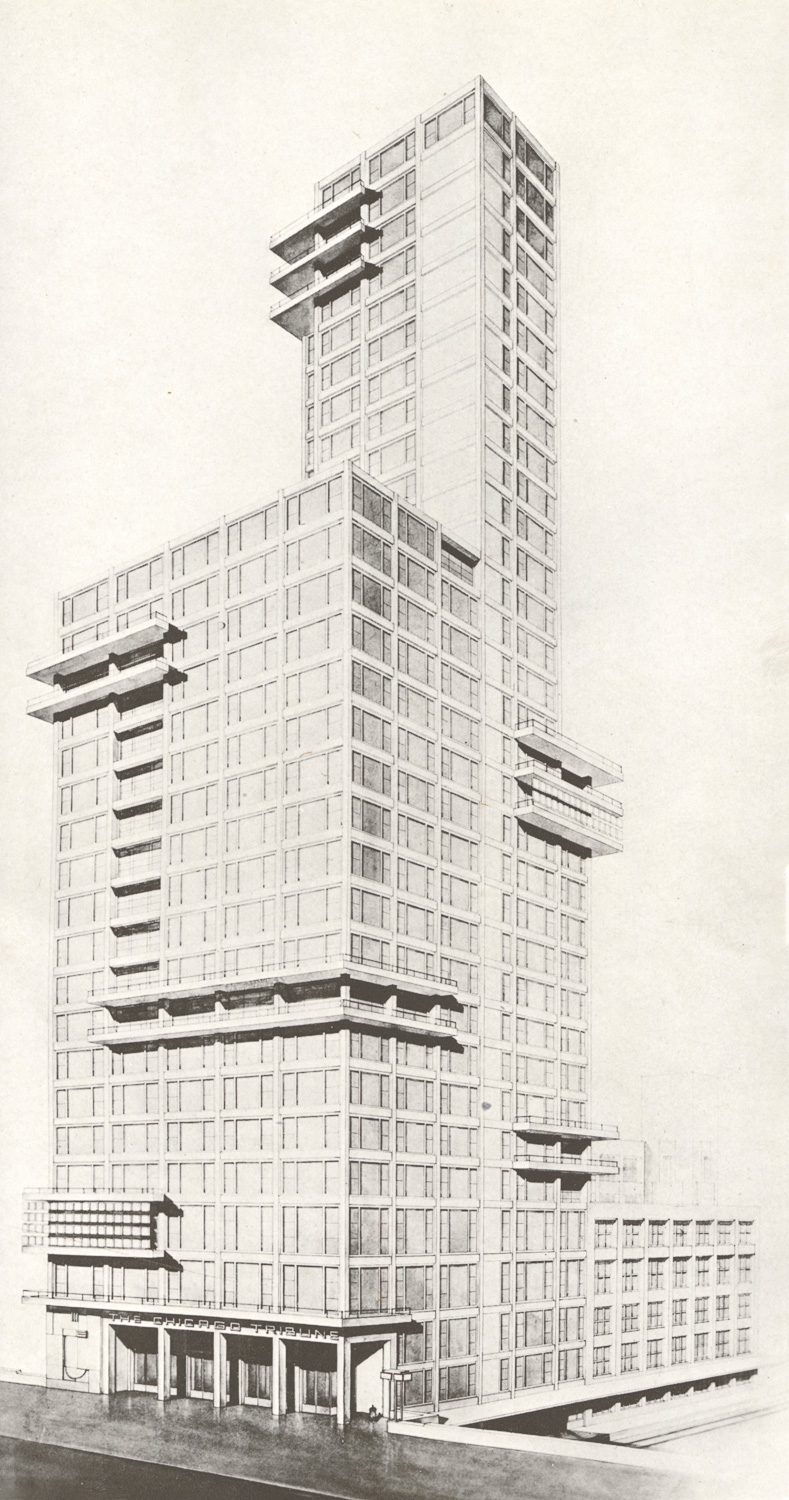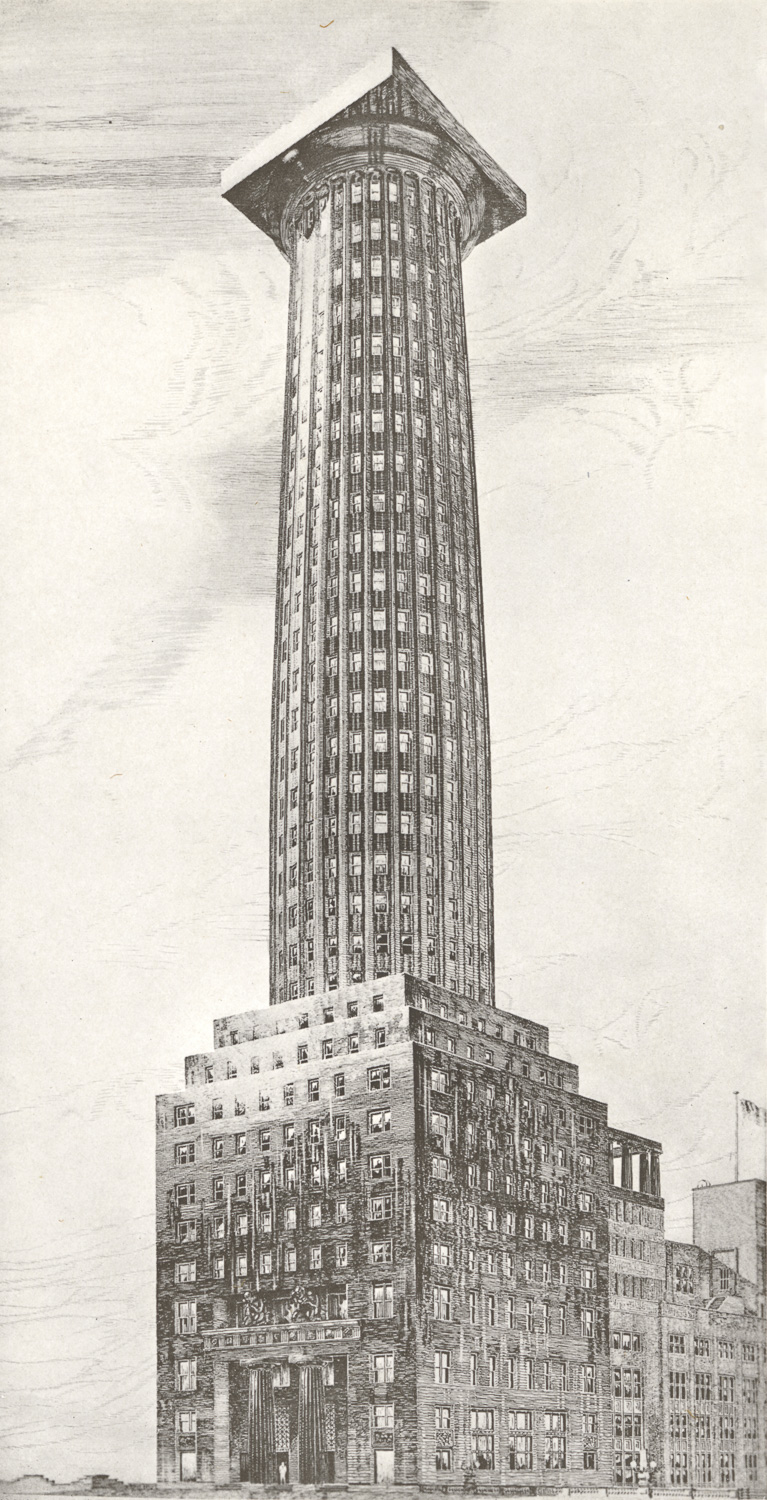 Raymond Hood, winning entry
Eliel Saarinen, second prize
Walter Gropius and Adolf Meyer, competition entry
Adolf Loos, competition entry
from The International Competition for a New Administration Building for the Chicago Tribune, MCMXXII; Containing All the Designs Submitted in Response to the Chicago Tribune's $100,000 Offer Commemorating its Seventy Fifth Anniversary, June 10, 1922
Tribune Company, Chicago, 1923
12¾" × 8"
Images: Fleet Library at RISD Special Collections, Rhode Island School of Design
To commemorate its seventy-fifth anniversary, the Chicago Tribune newspaper hosted an international competition to design its new headquarters. The competition was a brilliant publicity stunt, with $100,000 in prizes available for the best entries.
The architect John Mead Howells had been invited to participate in the competition and hired Hood, who was forty years old and struggling to find commissions, to lead the design. Hood and Howells won the competition.
The competition attracted designs from more than 250 architects, including more than 70 entries from outside the United States. Prominent designs from abroad came from the Finnish architect Eliel Saarinen, from Bauhaus Director Walter Gropius with his chief designer Adolf Meyer, and from Austrian provocateur Adolf Loos, who suggested an architectural pun: a newspaper column.