Early Life and Education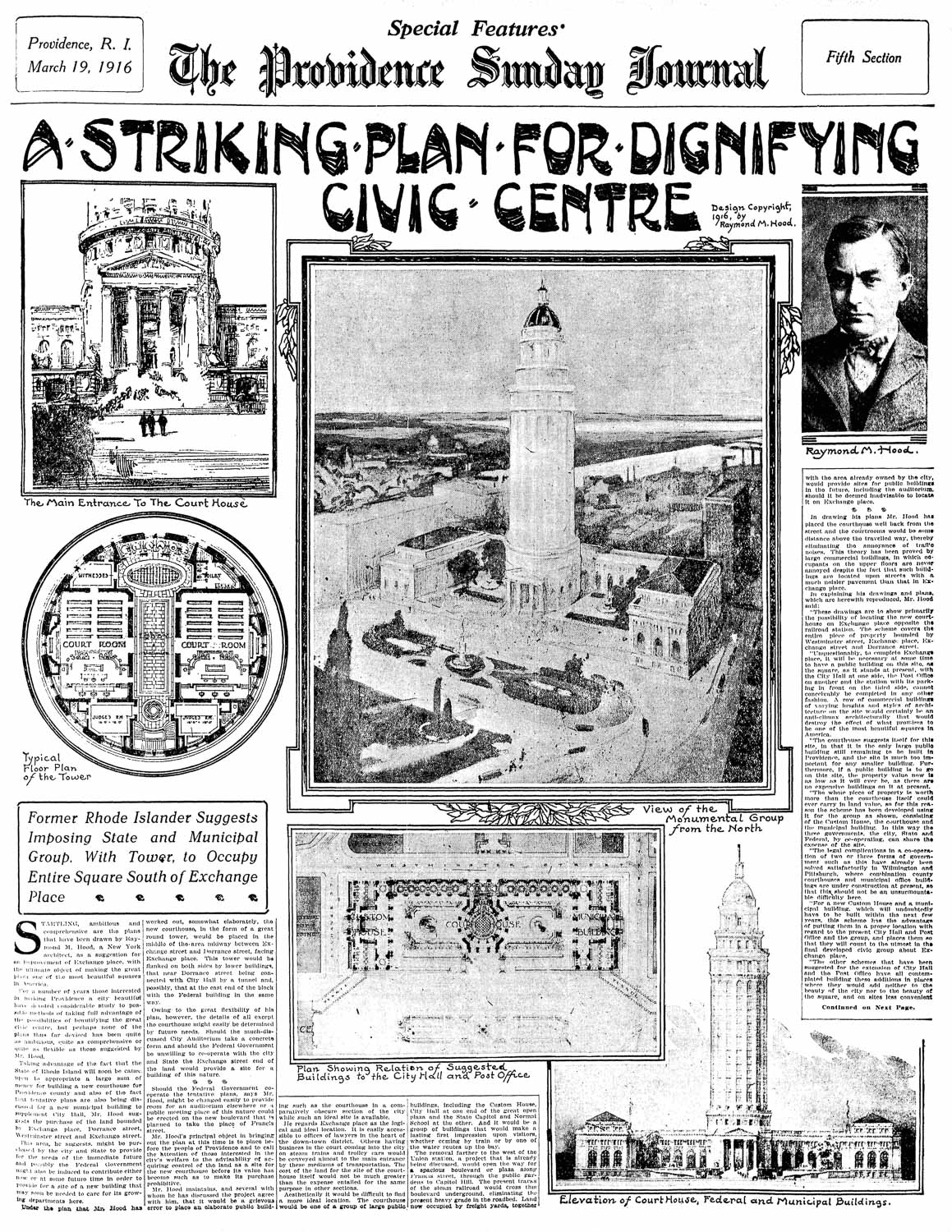 Raymond Hood
"A Striking Plan for Dignifying Civic Centre"
Providence Sunday Journal, March 19, 1916
20½" × 16"
In 1916 the Providence Journal published Hood's proposal for a group of buildings in downtown Providence, which included a six-hundred-foot central tower rising between Westminster Street and Exchange Place, the current site of the Industrial Trust Tower (the so-called "Superman Building").
The buildings would accommodate courtrooms, judges' chambers, a law library, a panoptic prison, a customhouse, and municipal offices.
The shaft of the spire resembles a fluted column, with strong, protruding vertical bands extending across many floors and alternating with recessed areas for windows—a motif that Hood would repeat in nearly all of his later skyscrapers, which visibly announced the presence of the steel frame.