McGraw-Hill Building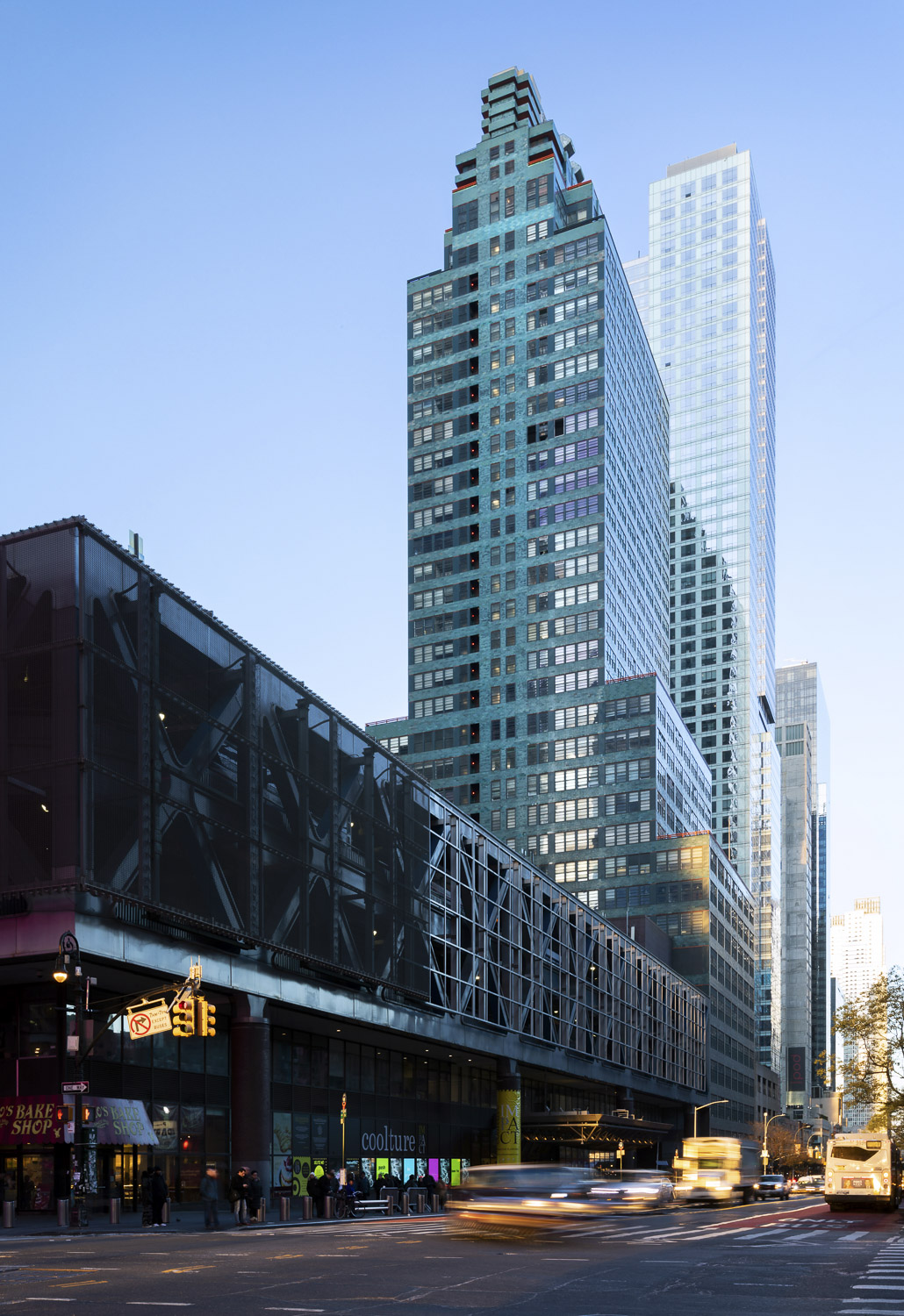 Hassan Bagheri
Mcgraw-Hill Building, 2019
© Hassan Bagheri
The McGraw-Hill Building is the Daily News Building's fraternal twin. Designed around the same time and both instantly recognizable corporate symbols, they are stylistic opposites.
In the Daily News Building Hood created an austere black and white facade with forceful vertical elements; in the McGraw-Hill Building he produced a lively facade of glazed blue-green terracotta with an emphasis on horizontal lines.
This was the first time that a single color of terracotta had been used on this scale, and manufacturers were not yet able to get an order of uniformly tinted material. In order to ensure an even dispersion of various dye lots, Hood assigned someone to sit in a building across the street and direct the workers on placement of the individual tiles.