McGraw-Hill Building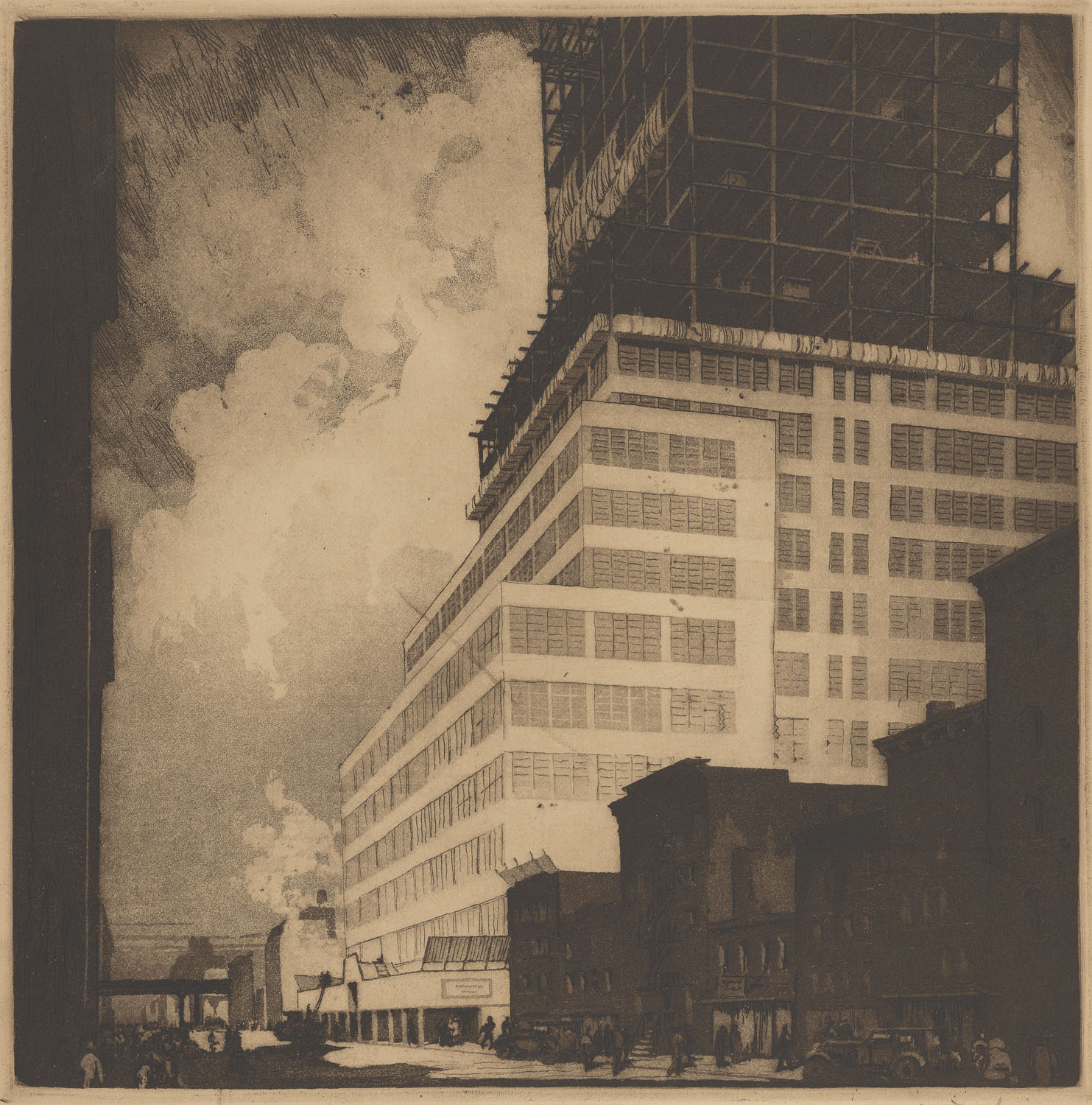 Donald Douglas, 1899–1971
McGraw-Hill Building under construction, c. 1930
Etching and aquatint
11" × 11"
Raymond Mathewson Hood papers, 1903–1931, Archives of American Art, Smithsonian Institution
The emphasis on horizontal lines and large dramatic windows was unique among New York skyscrapers and captured the attention of curators at the Museum of Modern Art, who included the McGraw-Hill Building in their famous 1932 exhibition on modern architecture.
Hood's skyscraper exhibited features of the so-called International Style, such as the crisp, precise lines and horizontal bands of windows that extended around the corners—only made possible by the use of an internal steel frame.
This etching shows sections of the steel frame both before and after it is wrapped in glass and terra cotta.